About
We are an independent solar PV mounting company, with a proven track record of over 300 projects all over the world.

Solar Company provides mechanical mounting services for ground and rooftop photovoltaic power plants for clients around the world, working closely together with solar EPC companies. We offer high-quality services and competitive pricing of solar park installations with power output between 100 kWp to 100 MWp.
We work worldwide
Solar Company was founded in 2008 in Slovakia, focusing on the mechanical assembly of photovoltaic systems. Today Solar Company consists of more than 150 employees, providing international clients a full scope of PV installation services. For more than 13 years we have been a reliable partner for large-scale photovoltaic projects in Europe, Africa, Indonesia and Vietnam, with over 300 finished projects with a total capacity of more than 1000 Megawatts.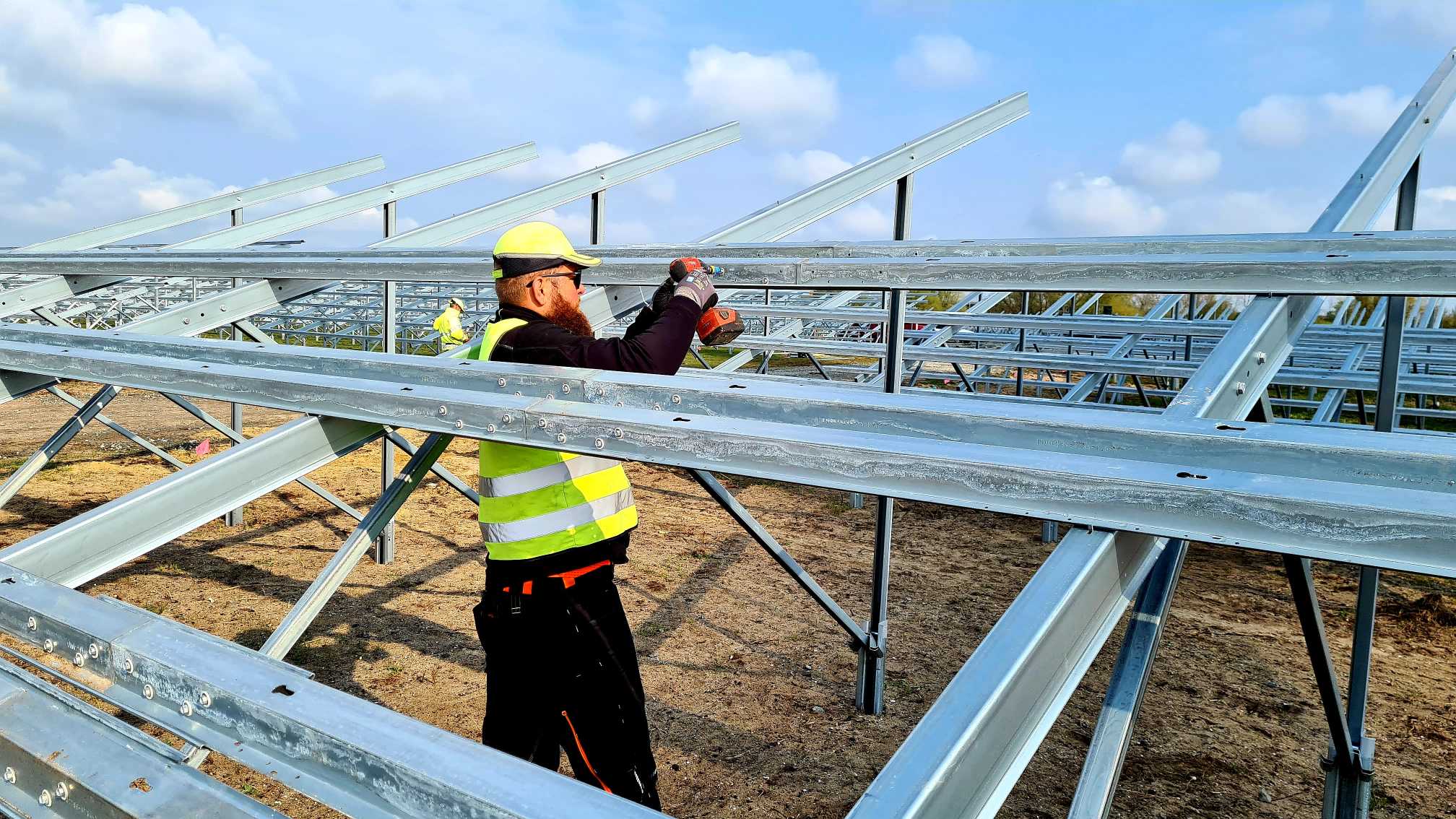 From frame installation to mounting of modules
We focus on the mechanical development of utility scale and commercial ground and roof mounted solar plants. Our experienced engineers monitor the entire construction process, from pile driving and installation of frame structures to mounting of photovoltaic modules.

Plant development with short build times
Since our founding, we have successfully completed ground-mounted and roof-mounted PV projects from various substructure and module manufacturers, including single axis tracking projects in Indonesia. With our high-speed ramming services, we reduce build times to generate more profit for our customers. Our experienced and knowledgeable management and in-field teams make Solar Company the right choice for your future solar power plant development project.
SOLAR COMPANY IS YOUR PHOTOVOLTAICS
MOUNTING PARTNER
Our proven track record of
300+ projects globally
Let our engineers take care of the entire solar PV installation project